"For Those Who Thirst For More...."
Thank you for taking the time to check us out on the web!
We would love for you to visit any of our services. You will find a warm welcome in a spirit filled atmosphere, with anointed preaching, lively music, and heartfelt worship, that ministers to every age level.
We believe Jesus Christ is the same yesterday, today, and forever; and is still moving in signs, wonders, and miracles. Come and experience the presence of Jesus. His love, forgiveness, and touch for your life
Welcome to the River of Praise Worship Center
"I stretch forth my hands unto thee:      
My soul thirsteth after thee, as a        
 thirsty land.  Selah"
Psalms 143:6
    Many people wonder why we lift up our hands in worship.  Evidently they don't read the scriptures thoroughly, or have never grasped the purpose of it.  To me, it is significant in many ways.  First of all: Lifting up hands in worship was common amongst many of the religious in Paul's day, including the Jews at the temple.  In 1 Timothy 2:8, Paul writes: "I will therefore that men pray everywhere, lifting up Holy hands, without wrath and doubting."  We lift our hands to show we have liberty in Christ, we are not in bondage.  It is also an act of reverence, lifting up the name of Jesus.  It is also an expression of joy.  But in this text,  the psalmist is reaching out to God, and declaring, "my soul is thirsty for you Lord."
    I find today, that too many are not thirsty for the blessings of the Lord.  They are too content with the things of the world and lack desire for the things that are spiritual.  Jesus said, "Blessed are they which do hunger and thirst after righteousness: For they shall be filled." (Matt. 5:6).  Revival will not come to a people who are not thirsty for God.
    We need to be like David of old and cry out to God: "Lord my soul is so thirsty just like a land that needs water."  (expression is mine).  Oh Church! How long will we go through the dry land of dead religion, before we stretch out our hands in sincerity and pray: Lord, I thirst for thee.
Love,
Pastor Larry
9:30 AM: Sunday School
10:30 AM: Morning Worship
6:30 PM: Sunday Night
6:30 PM: Wednesday Night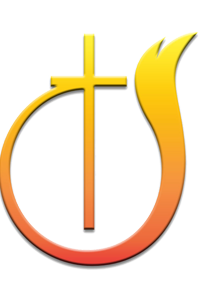 RIVER OF PRAISE Worship Center | 83410 Saint Mark Drive
Yulee, FL 32097 | (904) 225-2596 | riverofpraise@bellsouth.net