"For Those Who Thirst For More...."
Thank you for taking the time to check us out on the web!
We would love for you to visit any of our services. You will find a warm welcome in a spirit filled atmosphere, with anointed preaching, lively music, and heartfelt worship, that ministers to every age level.
We believe Jesus Christ is the same yesterday, today, and forever; and is still moving in signs, wonders, and miracles. Come and experience the presence of Jesus. His love, forgiveness, and touch for your life
Welcome to the River of Praise Worship Center
                                                                                "And at midnight there was a cry made, behold, the                                                                                                                                                                        bridegroom cometh;  Go ye out to meet him."                                                                                                                                                                                                          St. Matthew 25:6
     We know this to be a parable illustrating watchfulness in view of the bridegroom's coming. It is our responsibility to be looking and longing for our Lord's soon return and to be ready as a bride for her bridegroom.
     In the Jewish weddings it was customary for friends of the bridegroom to begin crying out aloud with joy to wake up the sleeping and proclaim the bridegroom is near his time to return.
     Midnight relates to the urgency of the hour. I tell you by the Spirit of God the time is at hand. Jesus is coming. And notice: All around this season of "Feast of Trumpets", people everywhere are on high alert as never before, you can hear the cry being made.
     We should be excited that this may be the time we see Jesus. "And they that were ready went in with him to the marriage: And the door was shut." (St. Matt. 25:10). The Jews believe that during this season God opens the door of Heaven for a small time. John the Revelator wrote: "After this I looked, and, behold, a door was opened in Heaven: And the first voice I heard was as it were a trumpet talking with me; which said, "Come up hither." (Rev.4:1).
    Praise God! We don't know the day or hour, but I hear the cry being made. Are you ready?
Love.
Pastor Larry
9:30 AM: Sunday School
10:30 AM: Morning Worship
6:30 PM: Sunday Night
6:30 PM: Wednesday Night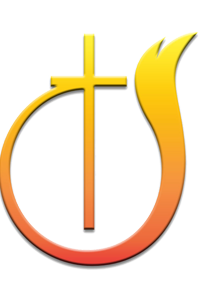 RIVER OF PRAISE Worship Center | 83410 Saint Mark Drive
Yulee, FL 32097 | (904) 225-2596 | riverofpraise@bellsouth.net