"For Those Who Thirst For More...."
Thank you for taking the time to check us out on the web!
We would love for you to visit any of our services. You will find a warm welcome in a spirit filled atmosphere, with anointed preaching, lively music, and heartfelt worship, that ministers to every age level.
We believe Jesus Christ is the same yesterday, today, and forever; and is still moving in signs, wonders, and miracles. Come and experience the presence of Jesus. His love, forgiveness, and touch for your life
Welcome to the River of Praise Worship Center
"Behold, He cometh with clouds; And every eye shall see Him,
and they also which pierced Him: And all kindreds
of the Earth shall wail because of Him.  Even so, Amen.
I am alpha and omega, the beginning and the ending,
saith the Lord, which is, and which was,
and which is to  come, The Almighty."         
Revelation 1:7,8
       As we celebrate the death, burial, and Resurrection of our Lord and Saviour, Jesus Christ;  This surely is one of the most unusual Easter Sundays (Resurrection) I believe I have ever experienced.  My heart is sad, because I am told, for the safety of the people, we are not allowed to congregate in the House of God.  On the very Sunday of the greatest day in the history of the world.  The day that Jesus kicked the bottom out of the grave and rose triumphant over death, hell, and the grave: Hallelujah, Jesus is alive, forevermore: On this day we shall still rejoice and give God the glory, Amen.     
      But; with all the pandemic that we are facing, it makes us know the end is at hand, and soon, and very soon, we shall see Christ our Lord coming in the clouds of glory: And because He lives, we shall live also.  Hosanna's to the King, Worthy is the Lamb. 
"Behold, I come quickly:
Hold that fast which thou hast,
that no man take thy crown."
Revelation 3:11
9:30 AM: Sunday School
10:30 AM: Morning Worship
6:30 PM: Sunday Night
6:30 PM: Wednesday Night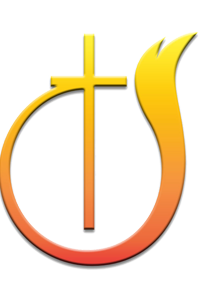 RIVER OF PRAISE Worship Center | 83410 Saint Mark Drive
Yulee, FL 32097 | (904) 225-2596 | riverofpraise@bellsouth.net