"For Those Who Thirst For More...."
Thank you for taking the time to check us out on the web!
We would love for you to visit any of our services. You will find a warm welcome in a spirit filled atmosphere, with anointed preaching, lively music, and heartfelt worship, that ministers to every age level.
We believe Jesus Christ is the same yesterday, today, and forever; and is still moving in signs, wonders, and miracles. Come and experience the presence of Jesus. His love, forgiveness, and touch for your life
Welcome to the River of Praise Worship Center
      This weekend has been an observance and celebration of the Feast of Trumpets. It is also Rosh Hashanah, the Jewish new year (1581). We honor the festivals of the Lord because they are prophetic and eventful, but also exciting to see and know the plan of God for the ages. The Feast of Trumpets is believed by many as the time when the rapture of the church could take place. (1 Thess. 4:13-18, 1 Cor. 15:21,52). We know Jesus said, "No man knows the day or the hour of his return: But it is believed to be during the season of the Feast of Trumpets.
      The blowing of the trumpet has many purposes, according to the Jewish belief: The shofar (ram's horn) acknowledges God as king,
Reminds Jews of God's Revelation at Sinai
Reminds Jews of the prophets warning
Reminds Jews of the destruction of the temple
Reminds Jews of the Ram Abraham sacrificed in place of his son Isaac
Reminds Jews of the day of final judgement
Foreshadows the inauguration of God's reign of righteousness on Earth
      The trumpet is blown also to sound an alarm impending danger is a call to his people to humble themselves repent, and, return to the Lord. May the Lord bless you and keep you in his divine Love and protection, an I pray we be found worthy to escape the things coming on this Earth and be rapture ready.
Love,
Pastor Larry
9:30 AM: Sunday School
10:30 AM: Morning Worship
6:30 PM: Sunday Night
6:30 PM: Wednesday Night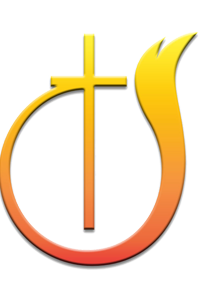 RIVER OF PRAISE Worship Center | 83410 Saint Mark Drive
Yulee, FL 32097 | (904) 225-2596 | riverofpraise@bellsouth.net