"For Those Who Thirst For More...."
Thank you for taking the time to check us out on the web!
We would love for you to visit any of our services. You will find a warm welcome in a spirit filled atmosphere, with anointed preaching, lively music, and heartfelt worship, that ministers to every age level.
We believe Jesus Christ is the same yesterday, today, and forever; and is still moving in signs, wonders, and miracles. Come and experience the presence of Jesus. His love, forgiveness, and touch for your life
Welcome to the River of Praise Worship Center
"Stand fast therefore in the liberty wherewith Christ 
hath made us free, and be not entangled again with 
the yoke of bondage."
Galatians 5:1
      We are so blessed to live in America; Not only for our prosperity, but also for the foundation upon which this nation was built.  America was established upon Judeo-Christian principles.  The Bible / Word of God, is what our laws and government were framed upon.  Calvin Coolidge said, and I quote:
"The foundation of our society and of our government rests so much on the teachings of the Bible that it would be difficult to support them if faith in these teachings should cease."
      There is a strong and undermining attempt to totally destroy our foundation, and deny these truths, and thereby take away our liberties and freedom.  If ever there was a time for God's people to stand united, and resist any action that would remove us from our faith in God and in His son Jesus Christ; This is the time.  We must not allow the spirit of tyranny to entangle us again and be yoked with bondage.
     Psalms 11:2,3 — For, lo, the wicked bend their bow, they make ready their arrow upon the string, that they may privily shoot at the upright in heart. — If the foundations be destroyed, what can the righteous do?
     God save America!  And may He give us righteous leadership to stand fast in our liberties, In Jesus name, Amen!
Love,
Pastor Larry
9:30 AM: Sunday School
10:30 AM: Morning Worship
6:30 PM: Sunday Night
6:30 PM: Wednesday Night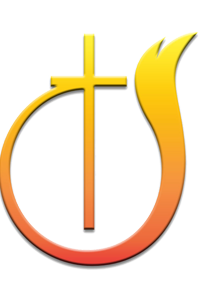 RIVER OF PRAISE Worship Center | 83410 Saint Mark Drive
Yulee, FL 32097 | (904) 225-2596 | riverofpraise@bellsouth.net